Russian attacks on Ukrainian infrastructure have left many hospitals and temporary surgical environments operating in darkness.
Almost nine percent (9%) of Ukraine's hospitals have been directly damaged from Russian attacks. Most of the destruction is in eastern Ukraine. In some cities and towns, nearly all health facilities were affected. The oblasts that have experienced the most devastation from Russian attacks on hospitals are Kharkivska, Luhanska, Kheronska, and Kyivska. According to the Ukrainian Healthcare Center (UHC), almost 8 out of 10 points of health care service providers were either damaged or destroyed in Mariupol and the southern part of Donetsk oblast. Learn more about Russia's targeted attacks on Ukrainian hospitals here.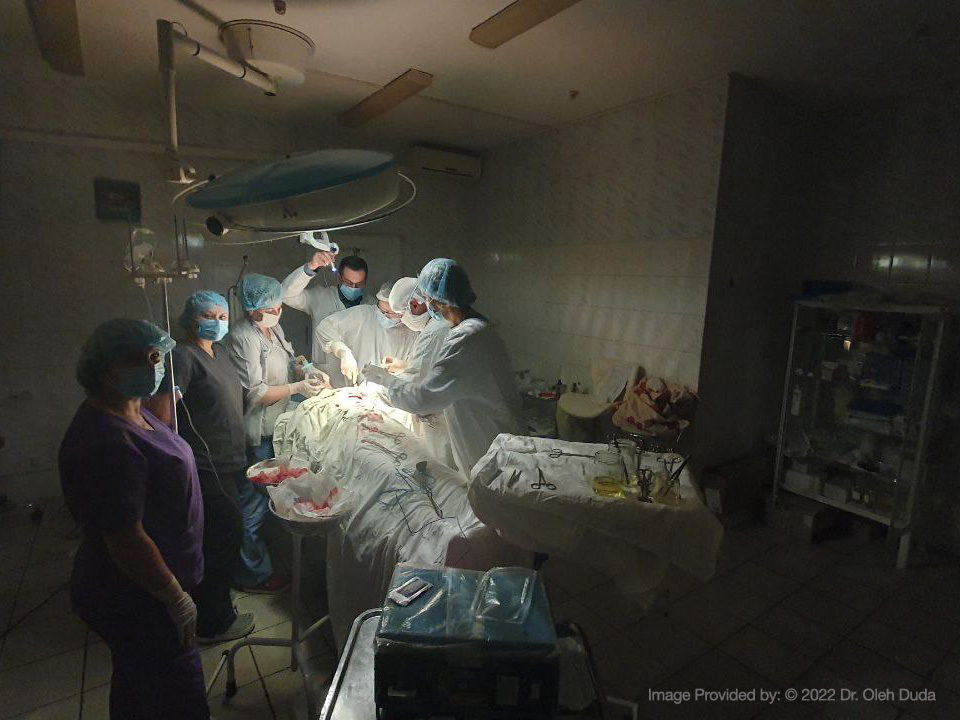 In coordination with our partners, IDMC has teamed up with MPOWERD to provide solar powered lanterns with cell phone chargers, string lights and headlamps to participating healthcare facilities and medical responders in Ukraine.
We are seeking donations to procure solar powered lights for hospitals and medical facilities in Ukraine who have participated in our survey. Survey participation will help determine the amount of lights required to maintain the delivery of medical support services during blackouts. Learn more about the Shine A Light Fundraising campaign here.
Please Donate Using One of these Campaigns:
Coalition Partners: